It seems like everyone has a smartphone these days. But not everyone has a fast internet connection & also does not know how to choose a good wifi router. And even though most smartphones support WIFI, many users find themselves frustrated with slow speeds and unreliable connections.
A lot of people complain about having poor WIFI performance, but few really understand why. In this article, we'll go over everything you need to know about choosing a great WIFI router. We'll also look at the top 4 factors to consider when buying a new router.
I've personally used routers from Linksys, Netgear, D-Link, TP-LINK, and Belkin. Each of these companies makes excellent products, but each company also has its shortcomings. This article will help you decide which product is right for you.
Consider how much you're willing to pay for a router.
If you don't mind spending just a little extra money, you might consider buying a basic router. These are typically priced around $100-$150, though some models can go even lower. They provide enough functionality for most people, including Wi-Fi, Ethernet, and USB ports.
But if you'd rather save some dough, check out our list of cheap wireless routers. If you're willing to shell out a few hundred dollars, however, there are plenty of high-end options out there. Here are three popular picks.
The Linksys WRT1900AC ($200+) is one of the best routers we've tested. This model offers four-gigabit ethernet ports, Bluetooth 4.2, dual-band 802.11ac Wi-Fi, MU-MIMO technology, and a range extender feature called Beamforming+. All of that adds up to a powerful device that provides speedy performance.
Linksys' Nighthawk AC2350 ($250+) is another excellent choice. Like the WRT1900AC, it includes MU-MIMO, which allows multiple devices to connect simultaneously without interference. And while both of these models offer great speed, the Nighthawk AC2300 has better overall performance.
For even greater performance, look no further than the Asus RT-AX88U ($350+). This model boasts five-gigabit ethernet ports and MU-MIMO. Plus, it has a wide array of useful features, such as Smart Connect, QoS, and parental controls.
Make sure your new router is compatible with your internet service provider (ISP).
Most every router should be compatible, but it's a good practice to double-check anyway. If you're considering a modem/router combo, make sure you know what kind of connection your internet provider offers. And most importantly, check to see if your new device works with your current one.
Modems use technology based on how your internet provider connects to the Internet. For example, some providers offer fiber connections, while others rely on copper lines. Some even go wireless. This can mean that the devices you buy might not work with your provider—and vice versa.
If you're still unsure about whether your new device will work with your existing one, check out the list of supported modems and routers published by your internet provider. Or ask your tech support representative for help.
Make sure your router is able to handle the internet speed you pay per month.
If you're looking for the fastest Internet connection possible, you've probably heard about dual-band routers. These are designed to allow simultaneous connections on either the 2.4 GHz or 5 GHz frequency bands. They're great because they let you connect up to twice as many devices to your home network.
But there's a catch. A lot of routers actually offer a maximum speed of one band — usually the faster one. If you're paying for 10 Mbps download speeds, you might think you'd be able to achieve those speeds simultaneously on both the 2.4 GHz band and the 5 GHz band. But it turns out that's not always true.
"Most modern routers support concurrent connections on both the 2.5 GHz and 5 GHz frequency bands," says Jeff Kagan, CEO of wireless networking firm Netgear. "However, some older models do not."
The good news is that newer routers often support both 2.4 GHz and 2.5 GHz networks. The bad news is that you might still end up with slower speeds overall.
"When we test performance, we find that most consumers aren't utilizing both bands concurrently," explains Kagan. "In fact, most consumer routers only provide peak throughput on one band, while the other band is underutilized."
So how much difference does this make? To figure that out, I tested three different routers — one each from Linksys, TP-Link, and Netgear — against my cable modem. All three were capable of supporting the highest speed offered by Comcast, which is 300 Mbps down / 150 Mbps up.
I ran SpeedTest.net to see just how fast I could push data across the 2.4 GHz frequency band. In addition, I used Ookla's Speedtest app to measure the speed on the 5 GHz frequency band. Both tests were done over a period of 15 minutes.
Look for a newer version of the wireless protocol.
You want a fast connection. If you're lucky enough to live near a Starbucks or McDonald's, chances are you've got great Wi-Fi. But what about those times when you're away from home? In the event that you do find yourself without a strong signal, here's some information you might want to know.
There are three main types of Wi-Fi technology—802.11a/b/g/n/ac, 5 GHz, and 2.4 GHz. Each type offers different benefits and drawbacks, but the most important thing to remember is that you cannot use both 2.4 GHz and 5 GHz networks simultaneously. So, if you want to connect to a network, make sure you pick the right frequency.
If you're buying a new router, you'll likely notice that there are four numbers following "802." These represent the version of the wireless protocol the device uses. For example, 802.11ac represents the latest Wi-Fi standard, while 802.11ab represents the previous generation.
To figure out whether a router is compatible with the latest standard, just look for the number 802.11ax. If it doesn't say ax, it won't work with the newest Wi-Fi technology.
Your router should have a multi-core processor and at least 128MB of RAM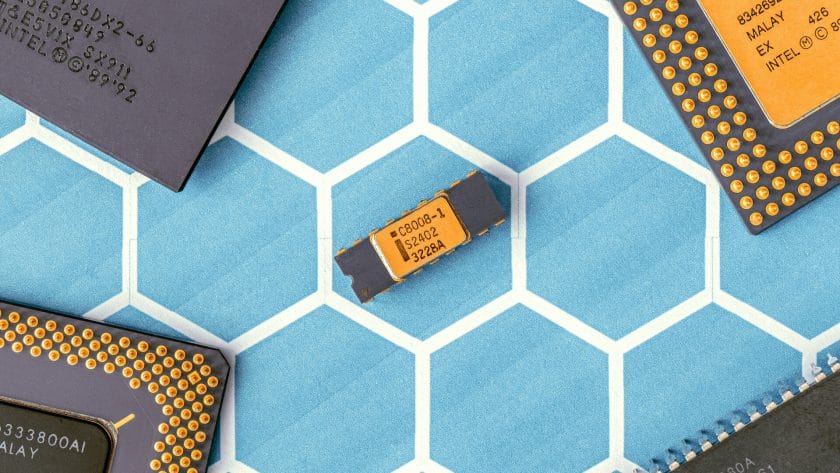 The hardware inside your router matters quite a lot, especially the CPU and the quantity of RAM it contains. You need a powerful CPU because it helps your device handle multiple tasks simultaneously. A powerful CPU usually requires a large amount of memory, so look for one that has at least 128MB of DDR3 RAM.
People use Wi-Fi for many different things, including video streaming, file downloads, and uploads, backup files, online gaming, etc. This means that your Wi-Fi needs to be able to process a lot of data quickly. To do that, it needs to have a strong CPU. Look for a model with a dual-core or even a quad-core processor — not just a single core.
If you buy a router that doesn't have enough RAM, you'll notice performance problems. Some devices are slow to boot up, some take ages to load webpages, others don't connect to networks well, and some won't even turn on at all. But if you're looking for something that does everything well, a good quality router with plenty of RAM is essential.
Check online the real-life speeds of the routers that you buy.
When you read the specifications of the wireless router that you plan to purchase, you are not told what the actual speeds you get when you connect your computer to it. Instead, you see theoretical numbers that are measured by specialized labs with the ideal network equipment. This is called lab testing. Lab tests are important because they give us a realistic picture of what we are getting. However, most people don't know how to interpret those numbers.
If you want to understand the performance of a router, you need to read reviews. Reviews are written by real people who actually used the device. They describe what they did with the router, including connecting different kinds of devices. These reviews tell you about the real-world performance of the router.
You can find reviews in many places. Some popular review sites include PCMag, Tom's Hardware, and TechRadar. Also, keep in mind that there is no single best place to find reviews. Each site has its own strengths and weaknesses. If you want to learn more about reading reviews, check out our guide here.
The router should have at least one USB port, preferably USB3.0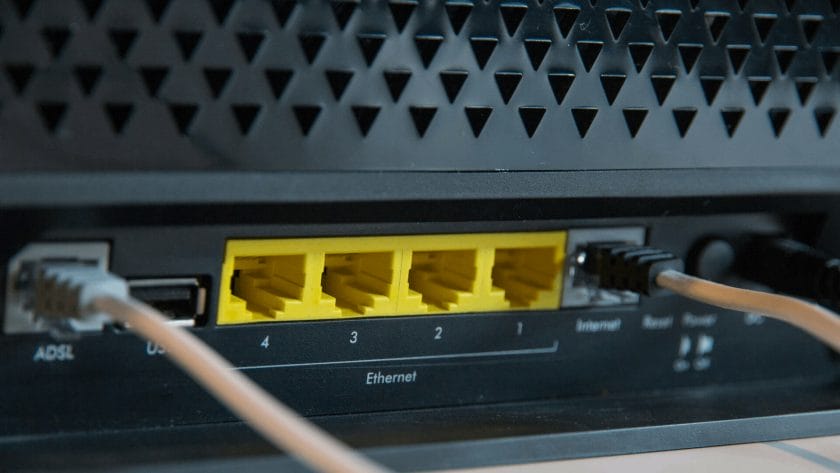 Having at least one USB port is a must in modern households. We have all kinds of things we use to connect to our home network, such as external hard drives, printers, USB modems, etc. If you buy a new router, make sure it has at least one USB port. Most of today's routers come with either a USB 2.0 port or a USB Type-A port; however, having a USB 3.0 port is better because it allows faster data transfer rates. For example, a USB 3.0 connection can handle up to 5 Gbps while a USB 2.0 connection can handle just 480 Mbps.
A newer version of USB called USB Type-C supports even faster speeds of 10 Gbps. However, most smartphones don't support USB Type-C connections, so you might want to keep that in mind. You could always plug your phone into a USB Type-C port on your computer, too, although you won't see much benefit since both are limited to 480 Mbps.
Spread Wi-Fi throughout your house using mesh Wi-Fi or wireless extenders.
This tip almost goes without saying, but if you're getting frustrated because your Wi-Fi isn't reaching every corner of your home, consider adding one of these devices to help boost the strength of your Wi-Fi connection.
A lot of routers come with built-in Wi-Fi extenders, but if yours doesn't, you can buy one separately. You might even want to add multiple ones to increase coverage throughout your home.
You can find Wi-Fi extenders that plug into outlets around your house, or you can use wireless repeaters that connect directly to your modem. Both types work well, but keep in mind that they won't replace your existing router. Instead, they'll just extend the range of your Wi-Fi signals.
Don't forget optional features
Routers are constantly releasing new technology, and some of the newer upgrades can make a positive difference in your online experience. Here are some features you might want to consider when shopping for your new wireless router:
Quality of Service (QoS)
QoS stands for Quality of Service. This feature allows you to set priorities for different types of traffic, such as voice calls, video streams, gaming sessions, and web browsing. You can use it to ensure that certain applications are prioritized over others — for example, you could tell your router to prioritize Skype conversations over watching videos on YouTube.
You can find out how much bandwidth each device uses on your network by looking up the "Bandwidth Usage" setting under Network & Internet Settings. To see what type of traffic is being prioritized, look for the Priority column.
Multi-User, Multiple-Input, Multiple-Output (MU-MIMO)
With MU-MIMO enabled, your Wi-Fi router can connect to multiple devices simultaneously. This way, you don't have to worry about running out of bandwidth while people are watching movies, playing games, or browsing the web.
Without MU-MIMO turned on, your router can only work with one device at a time—even if there are several connected at once. So if someone else wants to use your connection, they'll have to wait because it's already being used by another person.
But MU-MIMO allows your router to "divide up" your bandwidth and support multiple devices at the same time, regardless of how many are actually connected. In fact, some routers can handle up to eight simultaneous connections. This makes MU-MIMO ideal for those who want to stream videos or play online multiplayer games.
Beamforming
Modern routers use beamforming to focus a Wi-Fi signal onto devices like smartphones and computers. Beamforming works by sending out multiple beams of radio waves in different directions to form a 360-degree coverage area around the router. This allows the router to pinpoint where each device is located within that area.
Before beamforming, routers would send out a single wide beam of radio waves to cover a larger area. This meant that you could connect to the router from anywhere in the room. But it also resulted in a weaker connection since the router wasn't able to pick up signals from specific locations.
With beamforming, the router sends out multiple beams of radio waves in different directions, allowing the router to pinpoint exactly where each device is located. This makes for a stronger connection because the router is now able to detect the exact location of each device.
Conclusion
In conclusion, choosing a good wireless router is easy if you know where to look. There are plenty of options available, from simple models that connect directly to your modem to complex routers that offer advanced features like parental controls and VPNs.
The key here is finding a model that fits your needs, whether that means having a basic device that connects to multiple devices simultaneously or a high-end unit that offers powerful security measures. Once you've found the right router, make sure you install its firmware update regularly and keep it updated whenever possible. This will ensure that you stay protected against potential threats and bugs.